Welcome to The Firs Residential Park website.
The park home lifestyle is certainly beginning to cause a stir. The old stereotype that park homes are mobile homes without wheels is now a thing of the past and potential park home owners are now discovering that there's a much more luxurious lifestyle on offer than they first realised.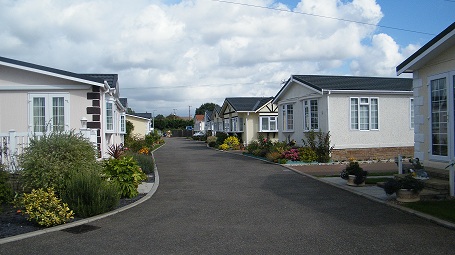 If you're looking for a low-cost retirement option or need to release funds to live comfortably, then this lifestyle which can make that all possible and we think a tour around one of our show homes may really surprise you.
Our idyllic residential park in picturesque Bury St Edmunds is one of the most sought-after park homes in Suffolk. It offers retired or semi-retired buyers new homes from a range of leading park home manufacturers on 60 plots.
Our NEW development is now complete with a range of new show homes available, including The Senata, The Middleton from Omar, The Accent from Omar, Tingdene Barnwell and Manor Park Home.
We welcome visitors for a coffee and tour around the park and while you're here, you'll probably meet a few of our friendly residents who will tell you what they like about the park too.
Built specifically for The Firs it has already been acknowledged as the most stunning of the year by Park Home News.
Location, location, location
Bury St Edmunds is a beautiful historic town in the heart of Suffolk. One of the most colourful towns in the East for its high quality of floral displays around the town, Bury St Edmunds was a very worthy gold award winner at the Anglia In Bloom Awards 2010 and one of the Britain in Bloom finalists in the RHS 2010 competition. The Firs sits within 5-10 minutes walk from the town centre, yet benefits from views out to open countryside.
If you'd like to find out a little more, why not call Amos Webb to arrange a viewing on 07775 538 123 or 01449 673890.
If you can't wait to get started then you can take one of our special 360 ° tours around our showrooms now.